ColorStay Revlon Foundation.
By Nathalya Pereira - November 23, 2016
I've had promised this review for a while now. It's about time to do it!
How exciting is this? My first blog post! And it's about a brand that I really like.
I'm reviewing Revlon's ColorStay Foundation. Let's get to it, shall we?
-Português
Revlon it's a really good brand, and I know it for a long time, because it is basically the only one that my mom wears,
since I was a child.
I have a lot of Revlon makeup: lipsticks, compact powder, blushes and eyeshadows. They all have a excellent quality and thankfully the foundation wasn't different.
I applied it with a conic foundation brush, which, in my opinion, is the best to get a nicer coverage. The consistency is this liquid but not so liquid foundation, as you can(or not hahaha)notice in the picture:
I didn't find it to be matte but it isn't suppose to be, since in the label is written that is an oil free formula, and that it gives a moisture balance. Which it sure does, because even after 10 hours of use, the skin around my nose (the most oily part of my face) stood dry and smooth. Oh, and obviously I didn't apply powder, so I could see the true durability of it.
It takes a while to dry, about 10/15 mins, and in this period it transfers a little bit. But, after that, it really doesn't transfer anymore(so we can say that it's really ColorStay).
And after 6 hour some pimples weren't covered anymore.
I really liked this formula, it's a shame that it isn't my exact colour, but I mix it with lighter shades, and it works nicely. Just like the label says: it sure is comfortable, natural, flawless and fresh. At all the time I was wearing it, it felt like I was with no foundation at all!
Unfortunately, the packaging, in my opinion, isn't the best, the aperture is too big, so you can't control so well the amount of product that comes out. If it was a pump it would be perfect.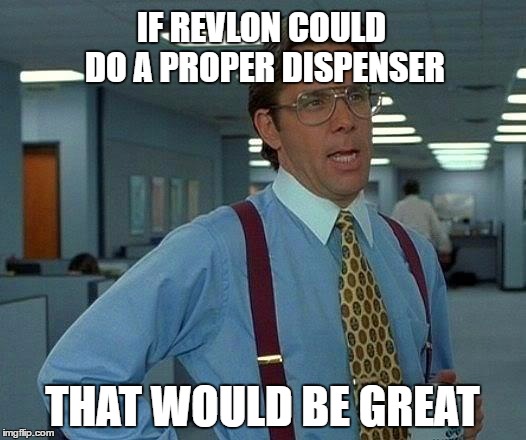 Here you can see what is in the label:
Final considerations:
Without
With
- Does everything that it promises. Really good product, easy application and oil-free formula.
- The only bad thing is the packaging. And it takes a while to dry, maybe to some people that can be a problem.
I hope this was helpful to you! What do you think about this foundation?
Nathalya
______________________________________________
Quão legal é isso? Minha primeira postagem no blog! E é sobre uma marca que eu gosto demais.
Vou falar hoje sobre a Base ColorStay da Revlon. Vamos lá?
Revlon é uma marca muito boa, e eu a conheço já tem um bom tempo, porque é basicamente o única que minha mãe usa, desde que eu era criança hahahaha
Eu tenho um monte de maquiagens Revlon: batons, pó compacto, blushes e sombras. Todos eles têm uma excelente qualidade e felizmente a base não foi diferente.
Eu apliquei com um píncel kabuki cônico, que, em minha opinião, é o que me dá maior cobertura . A consistência é líquida, mas não tãaaao líquida, como você pode (ou não hahaha) ver na imagem:
Eu não acho que seja matte, mas não era pra ser mesmo, uma vez que no rótulo é escrito que é uma fórmula livre de óleo, e que dá um equilíbrio de umidade, nada falando sobre ser matificante. O que condiz com a realidade, porque mesmo depois de 10 horas de uso, a pele ao redor do meu nariz (a parte mais oleosa do meu rosto) ficou seca e lisa. Ah, e, obviamente, eu não apliquei pó, para poder ver a verdadeira durabilidade da base.
Leva um tempo para secar, cerca de 10/15 minutos, e neste período transfere um pouco. Mas, depois disso, ele realmente não transfere mais (então podemos dizer que é realmente ColorStay! 😜). E depois de 6 horas só algumas espinhas não estav

a

m mais cobertas.
Eu realmente gostei desta fórmula, é uma pena que não é a minha cor exata, mas eu misturo
com tons mais claros, e dá tudo certo!
Assim como o rótulo diz: é confortável e
natural. Em todo o tempo que eu estava usand
o, senti como se eu estivesse com base nenhuma! ❤❤
Infelizmente, a embalagem, na minha opinião, não é das melhores... A
boca
é muito grande, então você não pode controlar tão bem a quantidade de produto que sai. Se fosse um pump seria perfeito!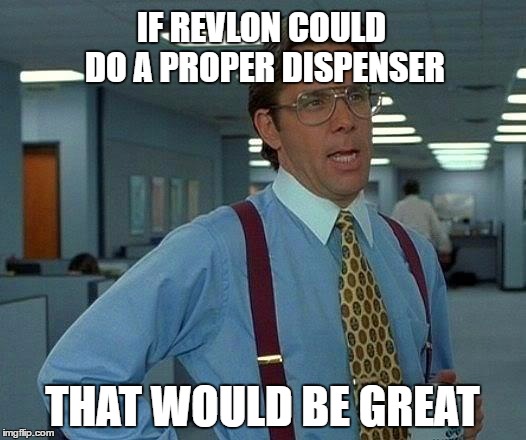 Aqui você pode ver o que está no rótulo:
Considerações finais:
- Faz tudo o que promete!! Produto bom é assim! A aplicação é fácil e a fórmula é oil-free, sem ser muito seca.
- A única coisa ruim é a embalagem. E leva um tempinho para secar, talvez para algumas pessoas podem ser um problema.
Espero que isso tenha sido útil para você! O que você acha sobre esse base? E você gosta da Revlon?