5 Suspense Films.
By Nathalya Barbosa - December 23, 2016
Uuh.. Who doesn't love a bit of suspense?
Recently I watched this amazing suspense film (it will be listed here) and I thought it would be a great idea to show you guys my favorite ones.

People tend to confuse suspense with horror or terror. This kind of film have the porpoise to scare, shock, make you uncomfortable or disgust you, but suspense is different.
Not every suspense film is a scary, supernatural film.
For me, a good suspense movie makes you feel emerged in its atmosphere
, tense and anxious (sometimes you even start to cheer or talk with the film in some scenes hahahaha). Actually that's why I love this genre so much: I adore watching movies that make me feel what the characters are feeling.
Unfortunately, I'm not really into terror/horror movies, I mean, they are nice when they have a interesting backstory and when you have someone to watch with. But over all, is not my kind of movie, even though all of them have some kind of suspense in it.
But enough chit chat! Let's go to the list! (They aren't in a priority order tho).
1 - The Silence of the Lambs (1991).
There isn't a scene that doesn't inspire tension in this movie. Even tough there are obviously calm ones, it's like the picture keeps telling you to always wait for something to happen. I truly believe it has to do with its soundtrack and atmosphere.
I highly recommend it!
There are breathtaking parts, the history it's super well constructed and sometimes even you start feeling involved and (maybe) convinced by Hannibal words, just like the main character.
The ending is surprising.
2 - The Orphan (2009).
Probably this is my least favorite. But that doesn't mean that isn't worth watching neither that it's a bad movie, on the contrary, it has a really twisted and mind blowing plot.
A lot of badass and unexpected stuff happen. You can get really choked by how people can be weird and wicked.
But I need to warn you: in this one you'll see more blood, death and injures.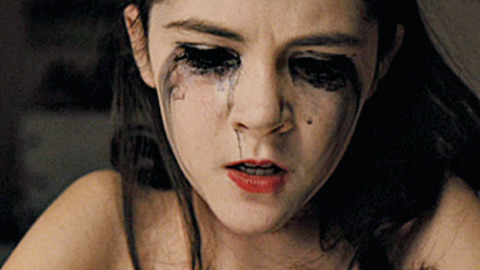 3 - Shutter Island (2010).
I can't believe that there's already 6 years since its premier! I remember my mother renting it at a Video Store and me, she and my sisters gathering around the TV to watch it, since we were so hyped about it.
And the hype was worth it: What a movie .
It is perfect. The plot twist at the end makes you see the whole thing differently. But don't get me wrong: it is not one of those films that 90% of it is awful and the end kind of saves it. No.
The entire movie is full of assumptions, mystery, conspiracies and exciting drama.
Since the start you're involved by the unusual ambiance and with the unroll of the plot you get more and more curious about the case that Teddy (Leonardo DiCaprio) is invited to solve... But nothing, NOTHING (okay, maybe a spoiler) can prepare you for the unbelievable twist.
The suspense is real with this one.
Yes, I know. Mark Ruffalo and Leonardo DiCaprio in the same movie. ♥
4 - The Shining (1980).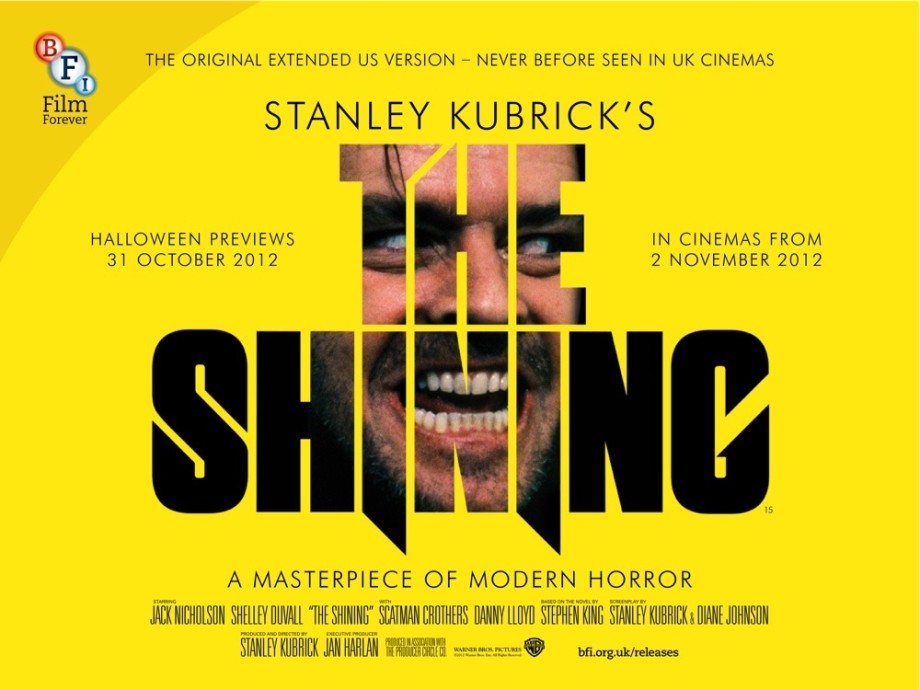 This one is a adaptation from a Stephen King's book. By that you can presume that is full of horror and scary scenes, but it isn't like that: It is pure thriller.
The film is all about tension and expectations. One of my favorites in this list.
Another nice thing is that you recognize all the famous shots,and even though is a well know film, you get surprised all the time. The soundtrack and camera positions make everything very mysterious and intense
(
I was astonished by such quality
)
.
The plot is amazing and the end is also really striking, leaving no loose ends!
I highly recommend!
This is the one that inspired the post.
5 - Psycho (1960).
This one is an icon, and with good reasons to be so: the director is Alfred Hitchcock, one of Hollywood's father.
The plot is superb and the acting as well. I love watching well know films because you get so see from where those breathtaking scenes came from. Who never saw the beautiful woman being stabbed in the shower, with that startling music? Who is the murder? Why he did that? Well, I guess you would have to watch this master-piece to find out.
I also love how the mystery unrolls itself and how the murder is revealed. Such a catchy thriller.
Obviously the Black and White coloring makes everything more obscure and really more charming.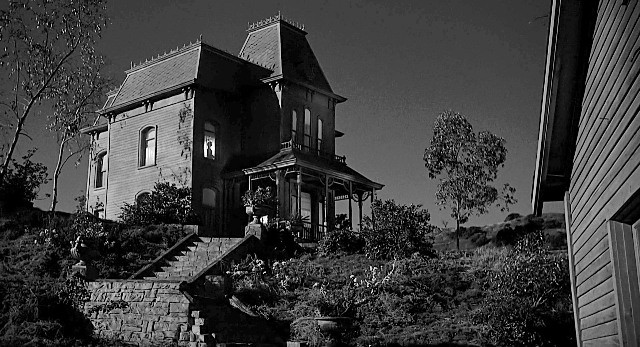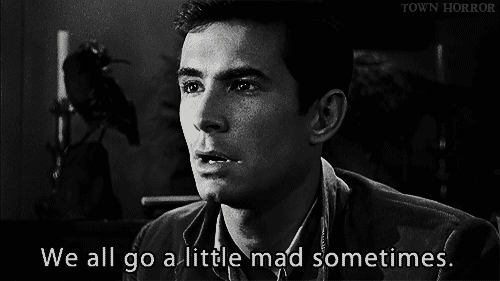 So this is it!
There are a lot of more suspense movies that I would highly recommend you, such as: Inception, The Fight Club, We need to talk about Kevin, Room, The Sixth Sense, Zodiac, The Panic Room, The others, etc. They definitely worth your time.
If have some time, stop right now and go watch one of these. You won't regret it!
Have you ever watched one of them? Let me know what you think!
- Happy Holidays,
Nathalya.